Back
Egon Zehnder
Global management consulting and executive recruitment website.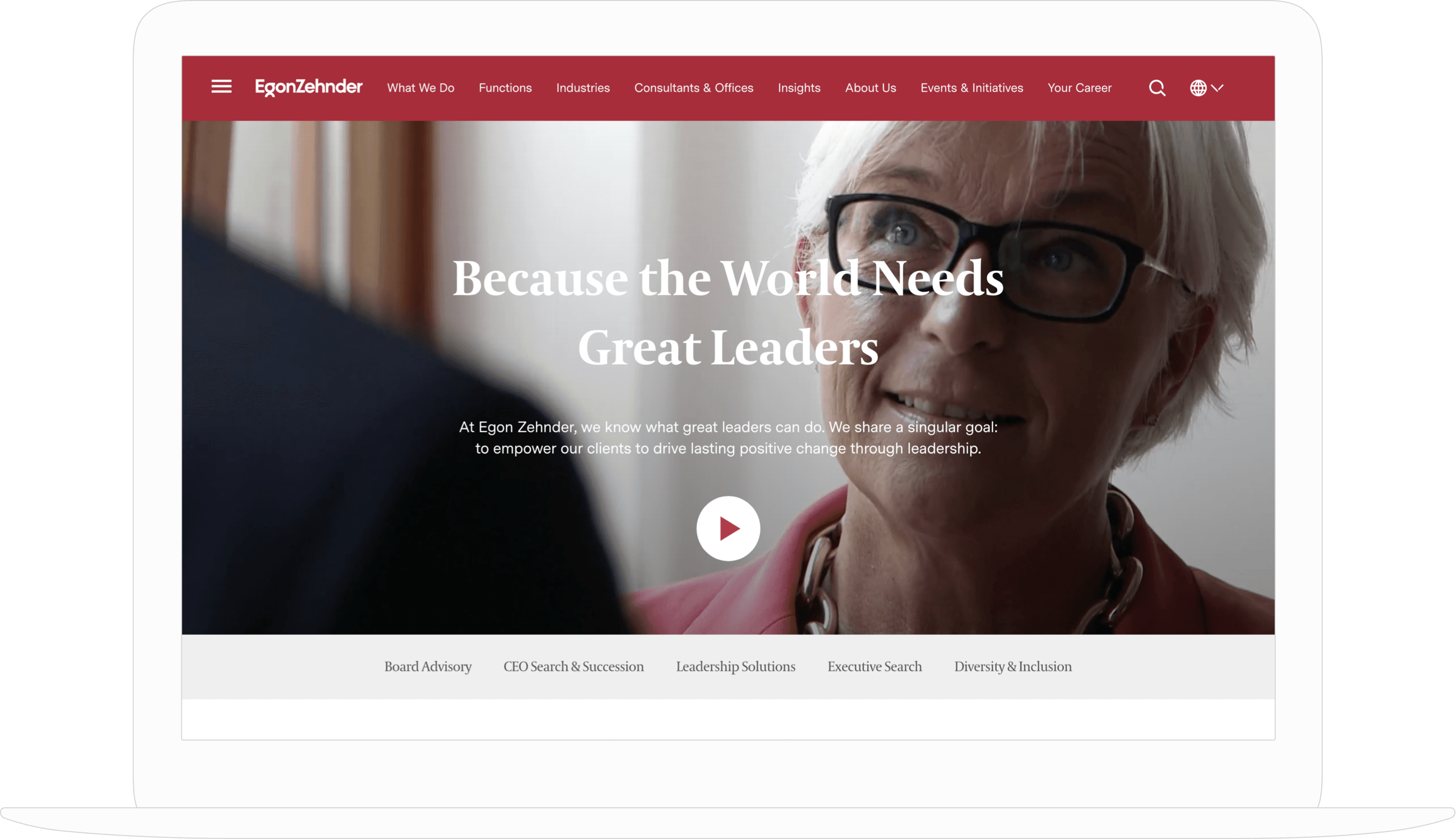 We worked in partnership with a leading global branding agency to deliver Egon Zehnder's new website, content management and digital training solution. We provide ongoing development services, support and maintenance to the Egon Zehnder team and their partners.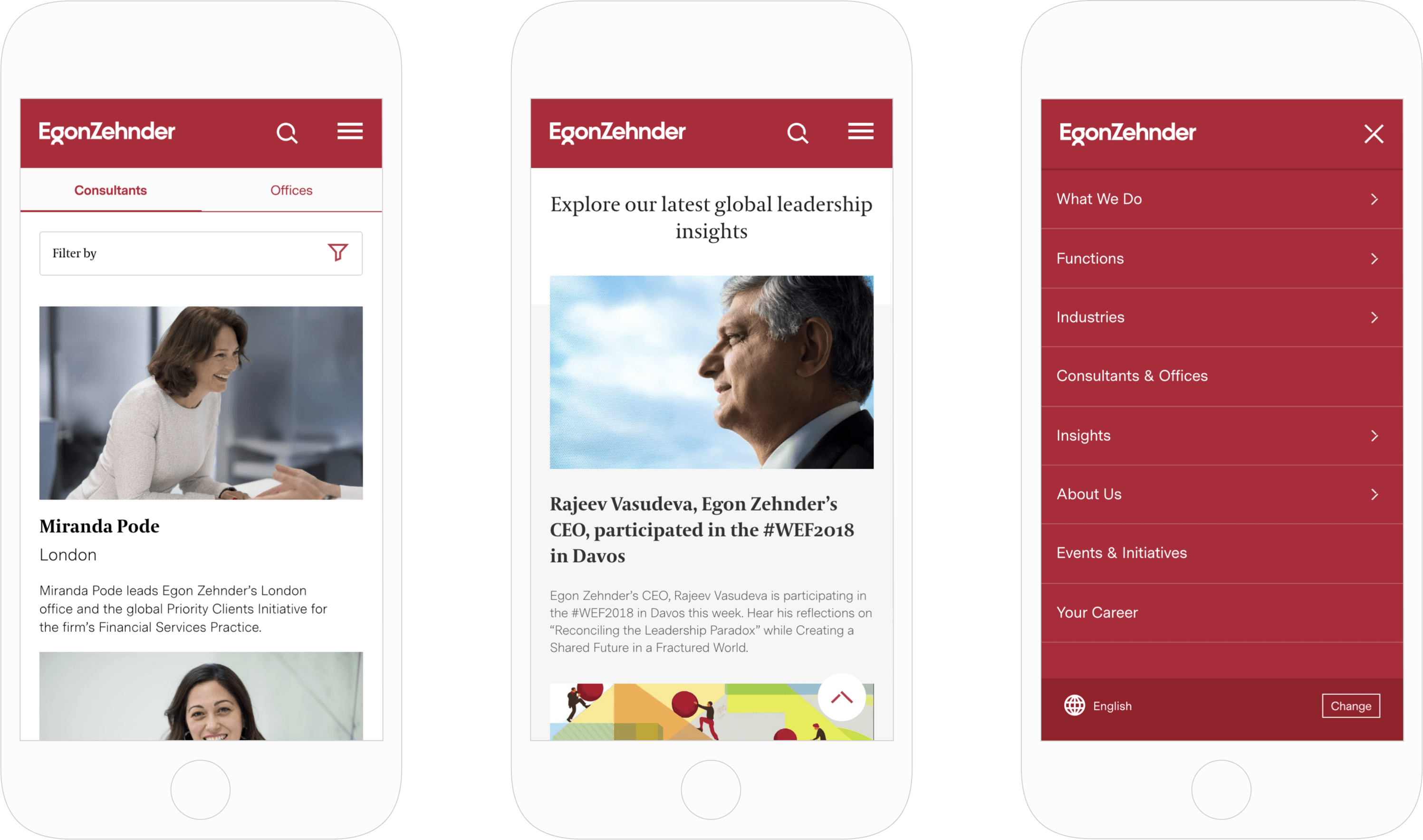 Built on an open-source PHP framework, the Egon Zehnder content management system provides tailored administration access to teams across the world, allowing them to manage their own content effortlessly. It interacts with multiple internal systems for content population and provides various on-site features including smart site search with location-based content prioritisation.