Back
NHS
GPs now have access to hundreds of clinical and non-clinical services in one place.
The primary user experience challenge was to define a clean and clear information architecture, grouping resources into clinical topics and clinical topics into overarching categories. We achieved success through focus groups and stakeholder workshops and validated our results through user testing with healthcare professionals. The final hierarchy enables users to find relevant services quickly, easily and without frustration.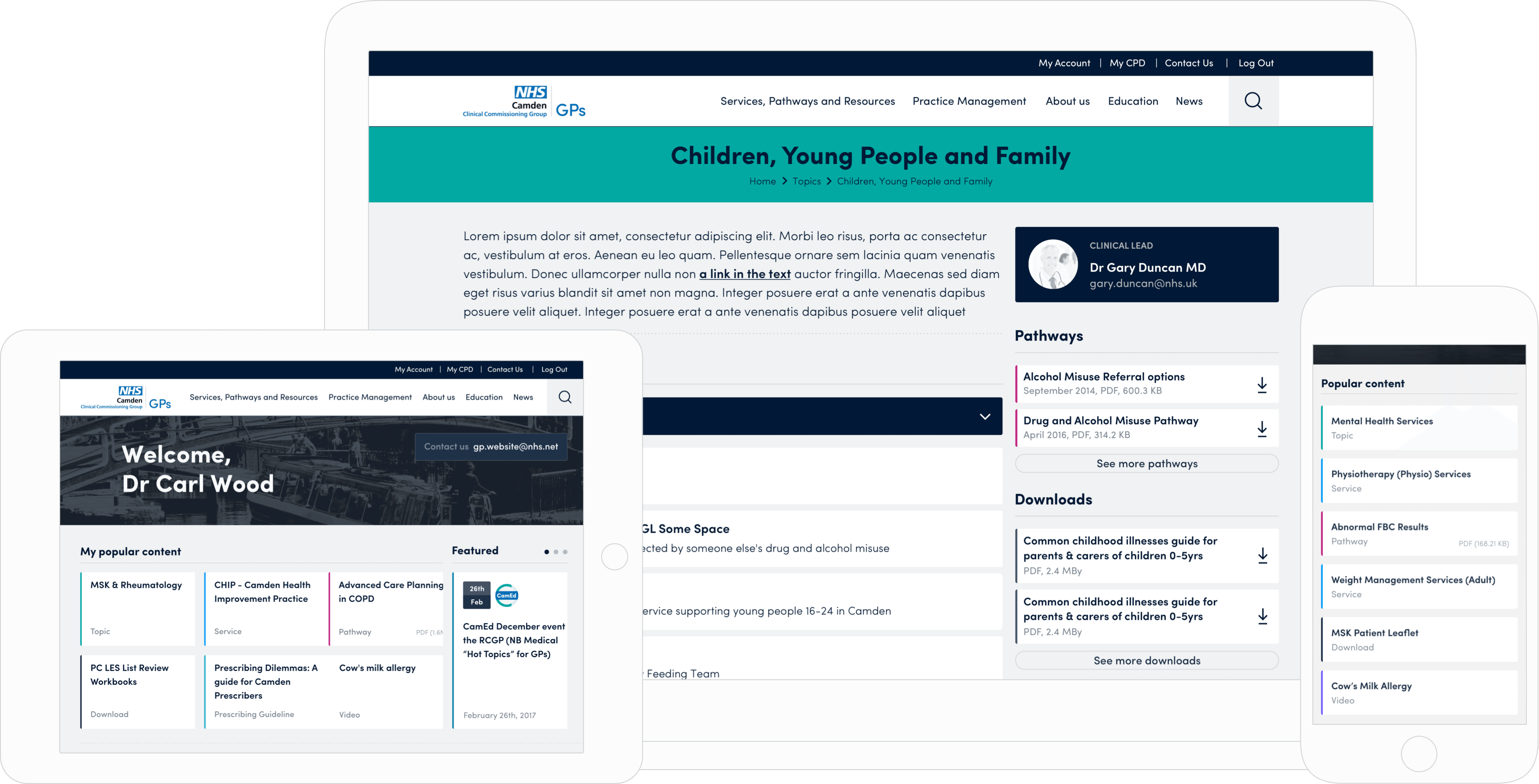 Shed collective built our website and have continued to maintain and develop it over the past 2 years. Gary and Pablo and the whole Shed Collective team have been a pleasure to work with. I'm always impressed by how quickly they understand what we are asking for and how they translate that into a workable solution. We haven't as yet been told something can't be done! I would wholeheartedly recommend Shed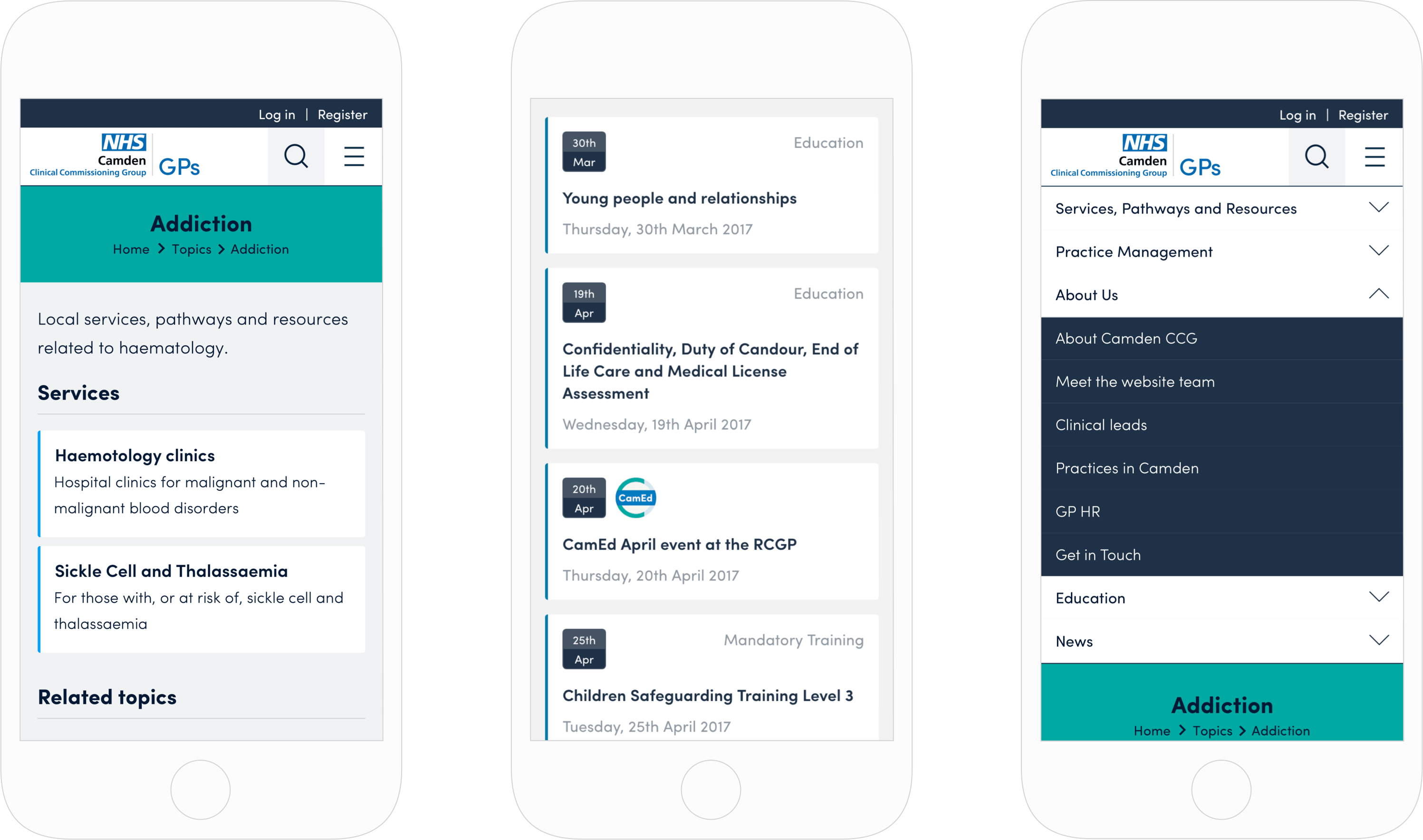 Designing content-rich interfaces to be simple, clean and usable can be a big challenge. Our design process included reviewing pre-existing digital services provided to healthcare professionals, identifying pain points, frustrations and hacks made by users. One major consideration designing for a public organisation such as the NHS was accessibility for older browsers and devices, and responsive design for mobile and tablet use.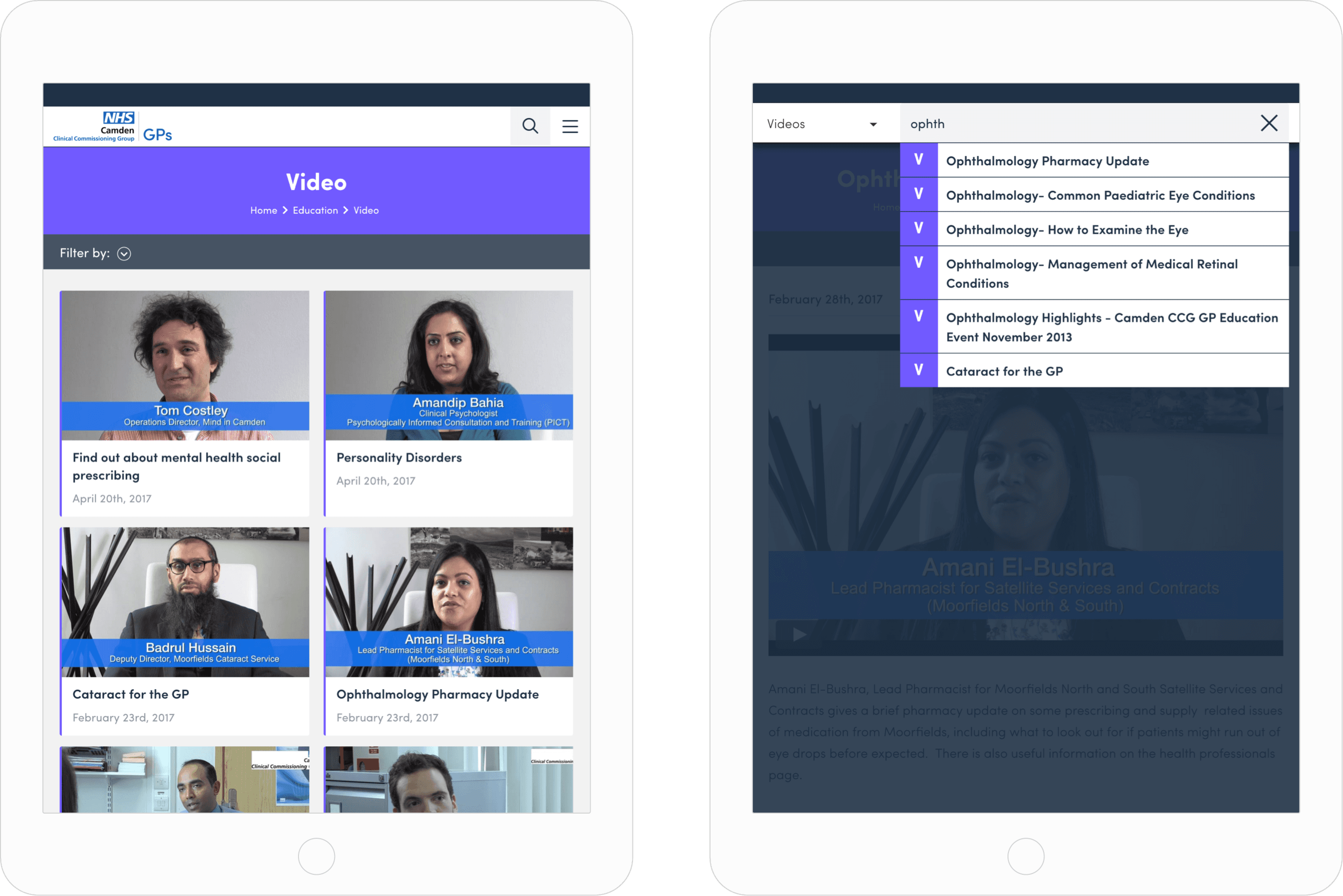 Smart search is this website's killer feature. Previously, GPs had an idea of what type of content they were looking for, but experienced frustration finding results through title searching or category browsing. A powerful search algorithm (employing Elasticsearch) considers fuzzy logic, weighted keywords and user browsing history. This, paired with a clever design implementation that includes direct download links now provides users with access any single item of content within a few keystrokes.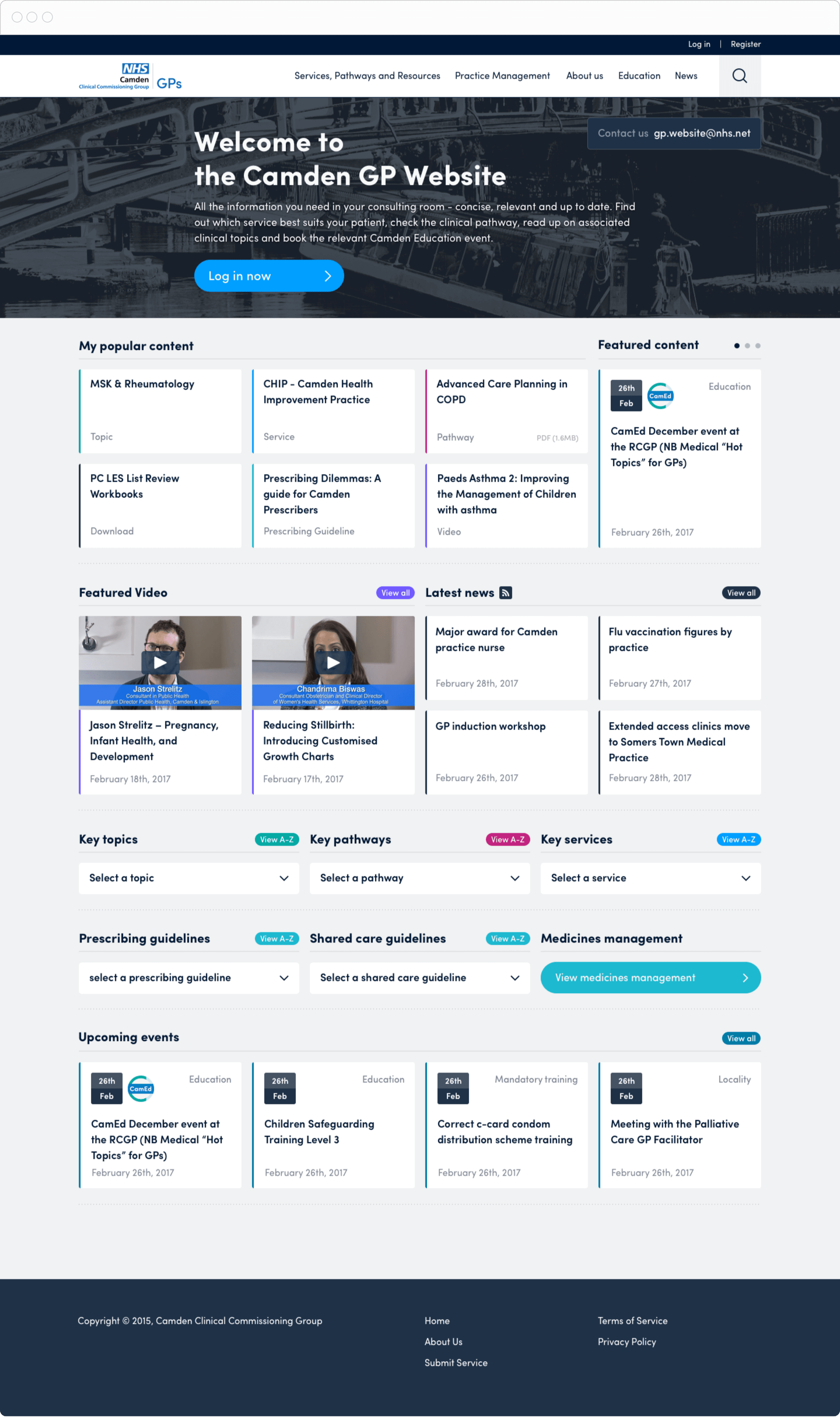 Behind the scenes we've developed a bespoke event booking engine, enabling the education team to administer training events and conferences. On the flipside, attendees can receive custom surveys, custom-generated attendance certificates and can record their continuous professional development within a CPD toolkit. Furthermore, they can export learning entries directly to Clarity Toolkit via an API integration.