Back
Convergence
Design and development for one of London's most vibrant music, art and technology festivals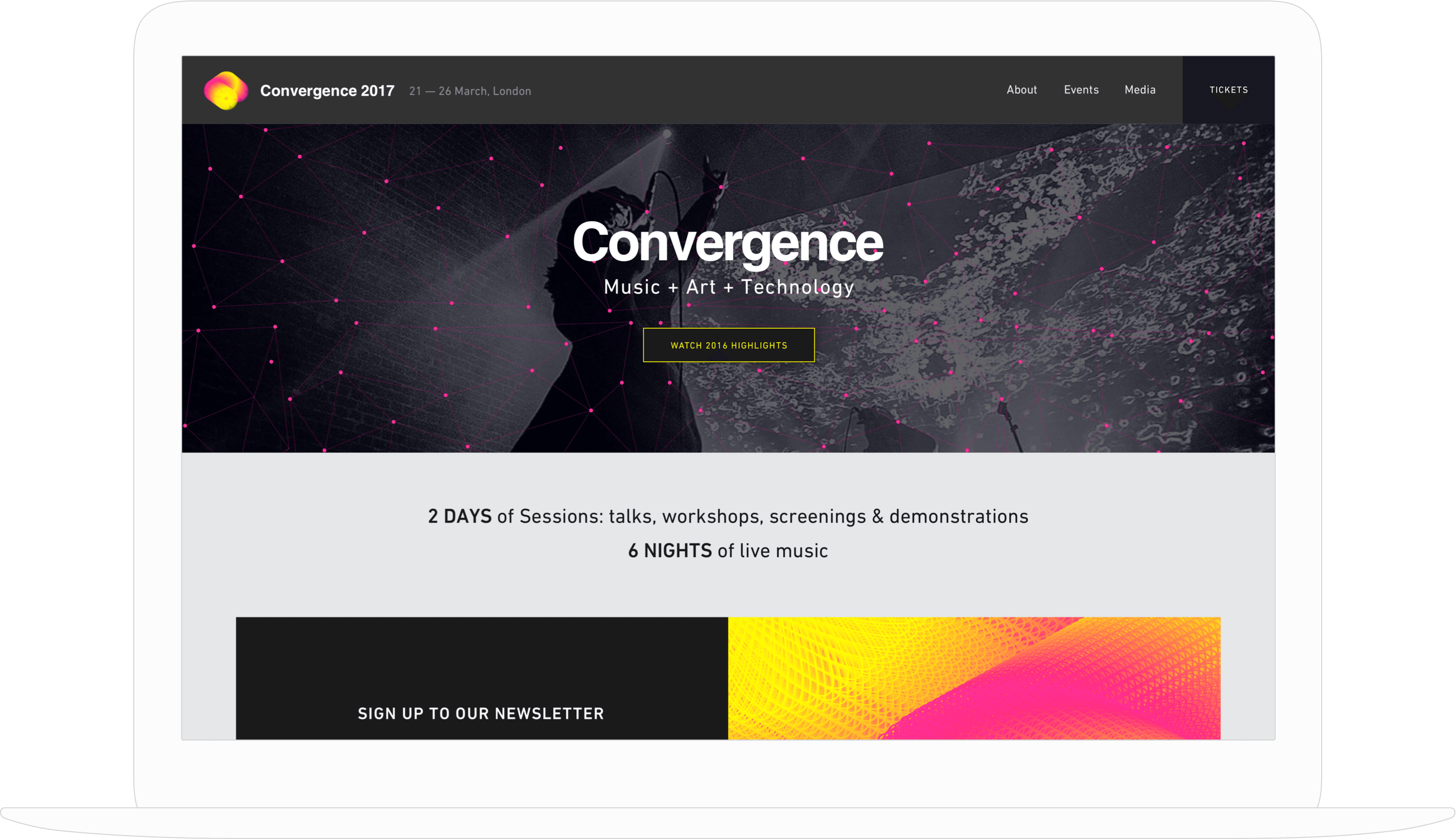 Convergence approached us with a tight deadline to re-imagine the design and implementation of their website in advance of the 2017 festival. Our design solution strikes a balance between usability and the creative subject matter of the festival. The website itself handles multiple instances of festivals (for subsequent years), event and news management.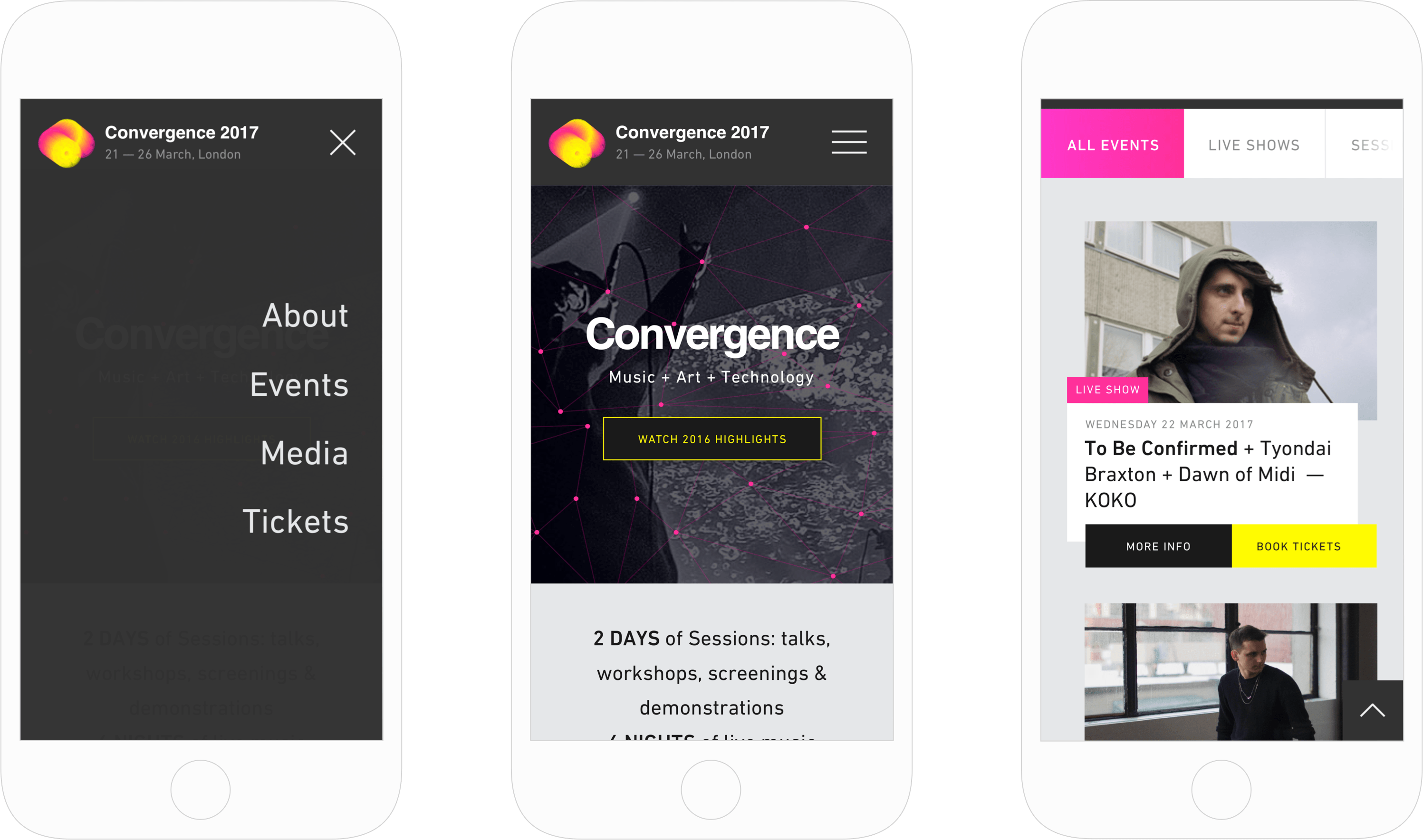 The Convergence website is fully responsive and handles booking through different offsite ticketing providers.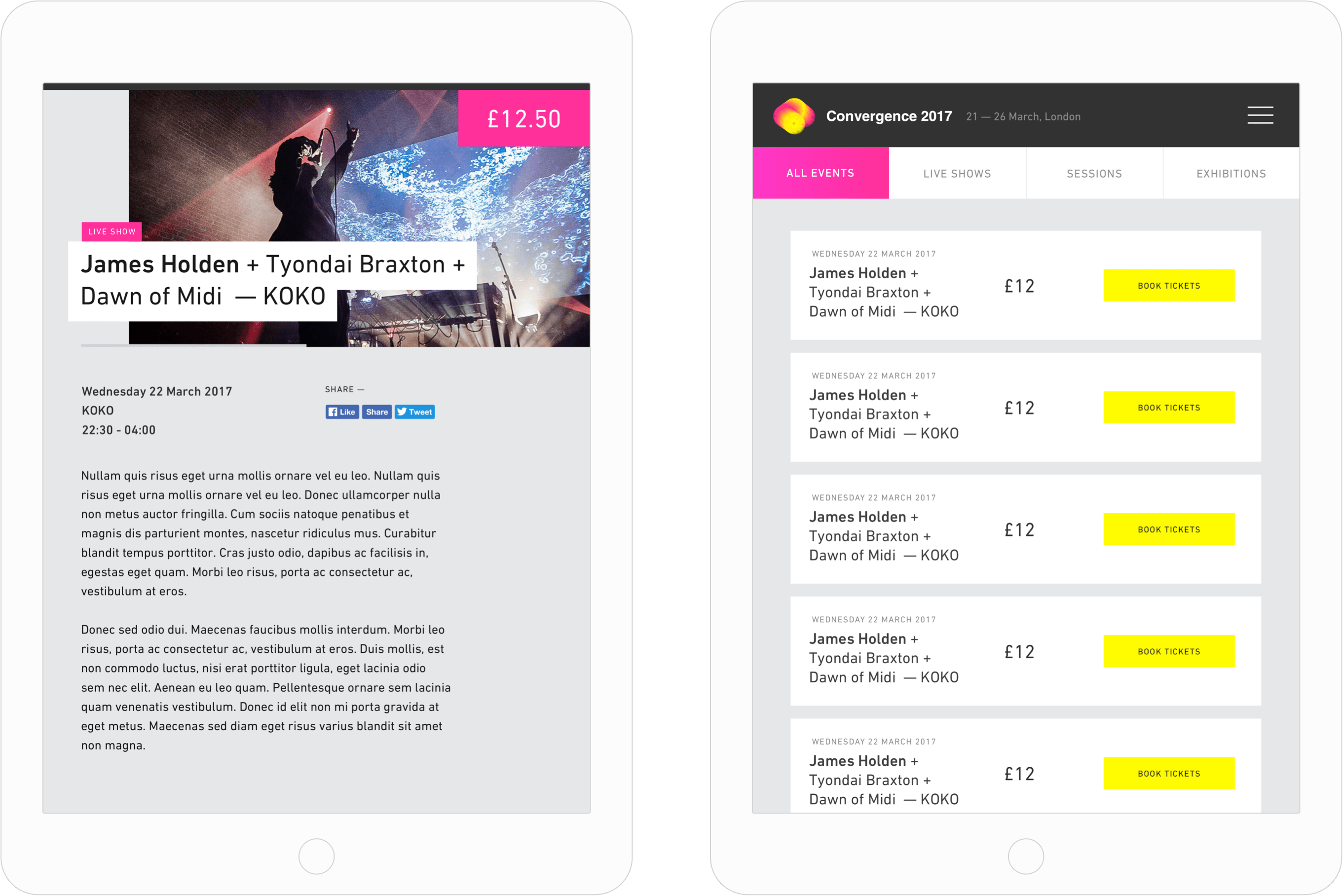 We made the user experience more efficient through focusing on the sales funnel and making access to the tickets and different event types as easy as possible.